Dear all,
[INFO] CIR M01/01: E-VOUCHER EXTEND 16TH JANUARY 2015 (JAN 16, FRI)
SME's voice is heard!
The new dead line for the eVoucher download is extended till 16th January 2015 (Friday).
For those who still have doubts pertaining to GST eVoucher, you may login to: www.gst-evoucher.smecorp.gov.my/ for more details.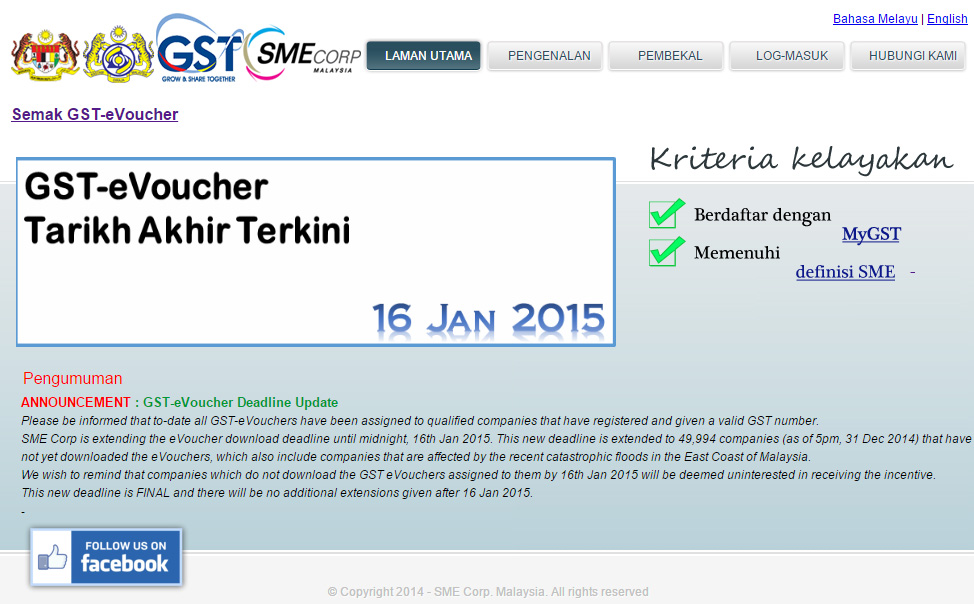 For further information, kindly visit our website: http://jbccci.org/
Thanks and regards,
Web Portal Management Team