The recent flood in most parts of the east coast of Peninsular Malaysia had affected many businesses especially the SMEs.
In order to assist these SMEs to revive their business, Malaysian Industrial Development Finance Berhad (MIDF) has a special fund known as the SME Emergency Fund (SMEEF) which offers soft loans to the affected SMEs to refurbish their business premises, purchase of new machinery/equipment to replace the machinery/equipment that were damaged as well as working capital to purchase stocks/raw materials.
The interest/profit rate charged for financing under the SMEEF is low at 3% per annum on yearly reducing balance calculation.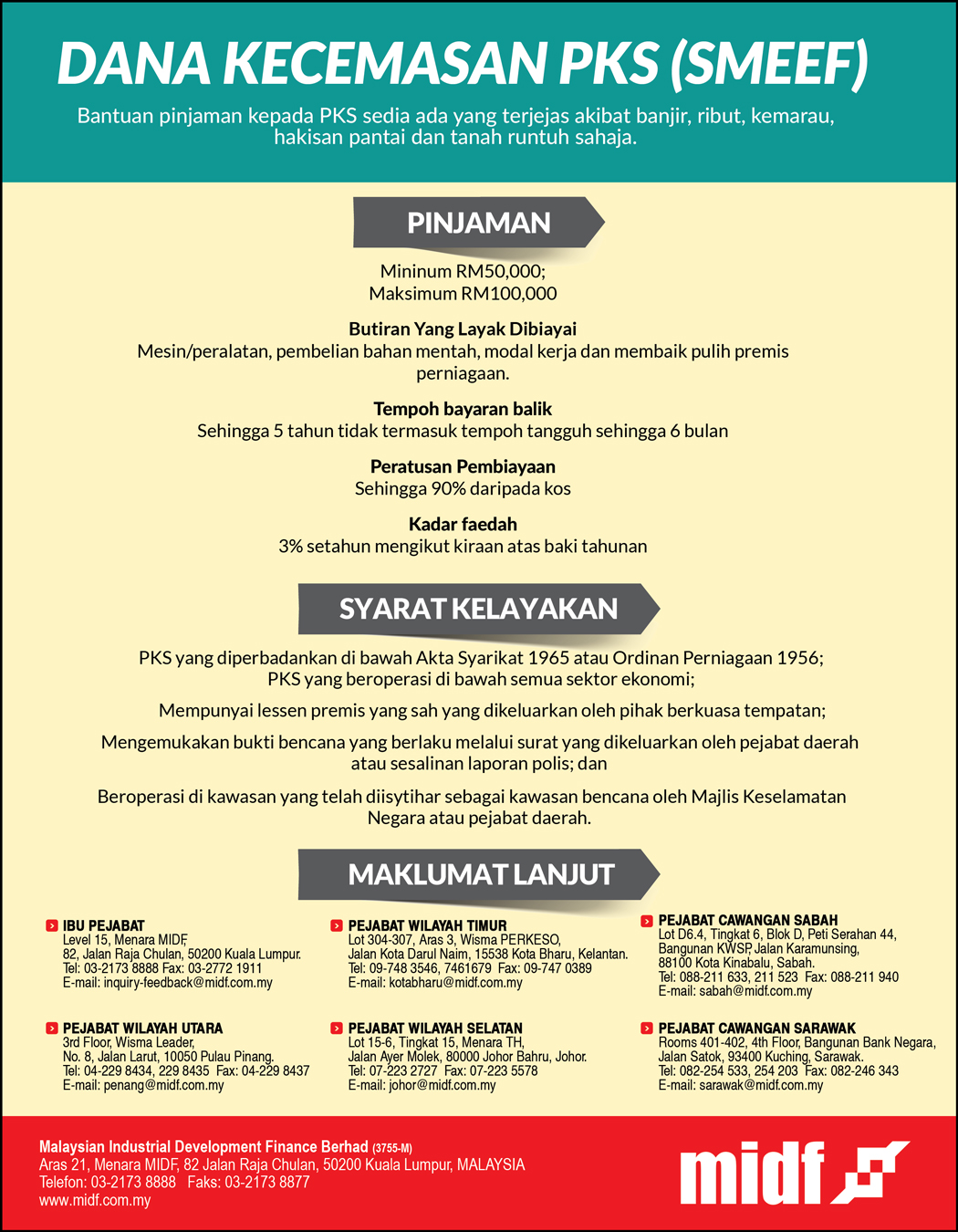 For further information, please visit our website: http://jbccci.org.my or contact the followings:
Malaysian Industrial Development Finance Berhad (MIDF)
Sharifah Faten Nur Helmy Alhusaini
Tel: 603-2173 8888 ext: 1905
DID: 603-2772 1905
Fax: 603-2772 1911
Email: juliaizwani@midf.com.my
Thanks and regards,
Web Portal Management Team